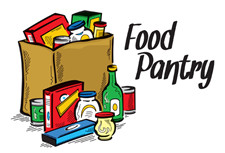 Collection of non-perishable food items is an ongoing parish program.
The Food Pantry Of St. Matthew Parish is in need of the following items:
Cake mixes, Peanut Butter, Jelly, Toiletries, Diapers, Tooth Paste, Mouthwash, Cereals, Meats, Milk, Eggs, Frozen Veggies, Tuna Fish, Beans, Rice, Paper Towels, Cleaning Products, Toilet Paper, etc.

THE FOOD PANTRY ACCEPTS PACKAGED FRESH MEATS AND FRESH PRODUCE ALL DONATIONS WILL BE GRATEFULLY ACCEPTED
We are also in need of Shop Rite gift cards for people to purchase.
NEW FOOD PANTRY HOURS
Monday - 3 to 5pm, Tuesday - Closed, Wednesday - 4 to 6pm, Thursday - 2 to 4pm